anonymityblaize
Have been on quite the T-shirt making binge of late. Pictures of Star Trek, Star Wars, Buffy, Batman and Doctor Who inspired craftyness await you after the cut.
Preview: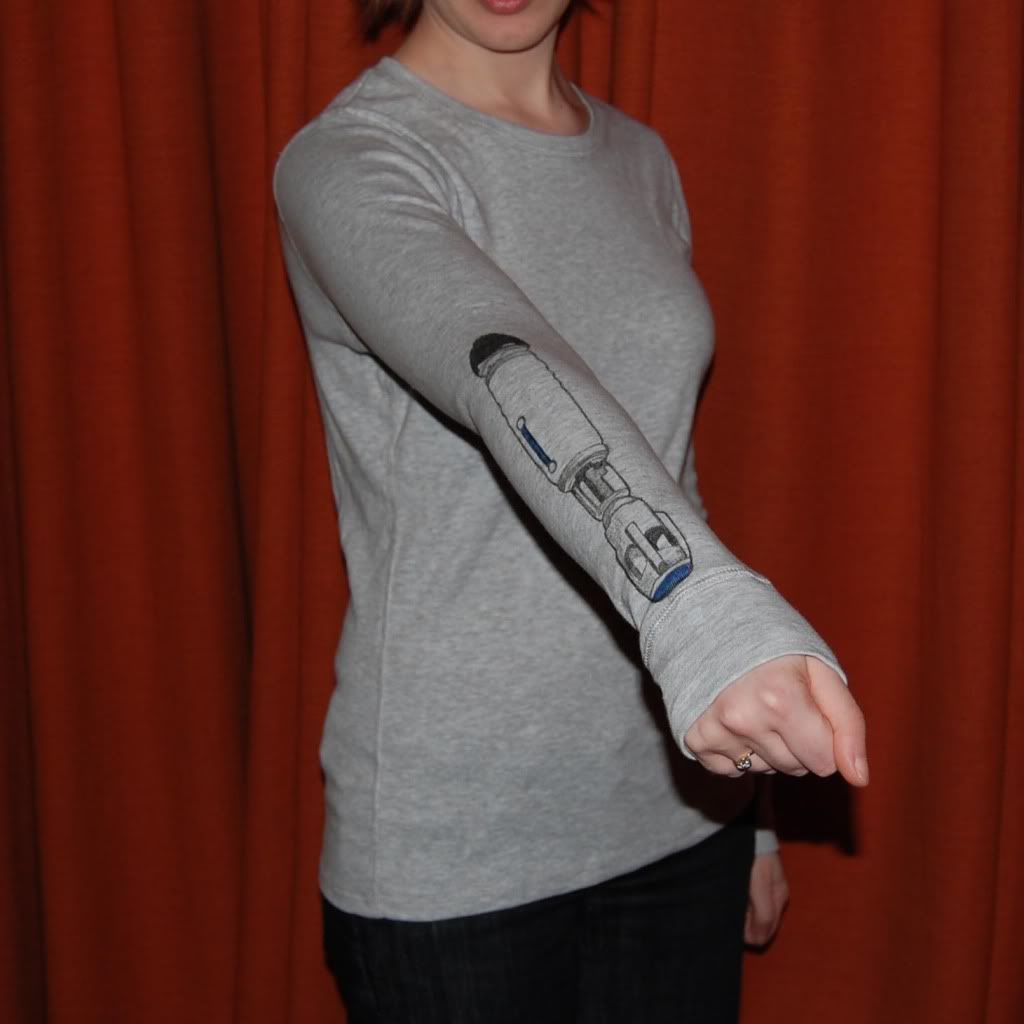 I have begun experimenting with the awesomest product with the worst name. "Discharge paste" takes the colour out of fabric without doing any of the damage of bleach. It's fantastic fun to work with, but it stinks to high heaven and
so
needs a better name. Great results though. My first try was with a Batsignal: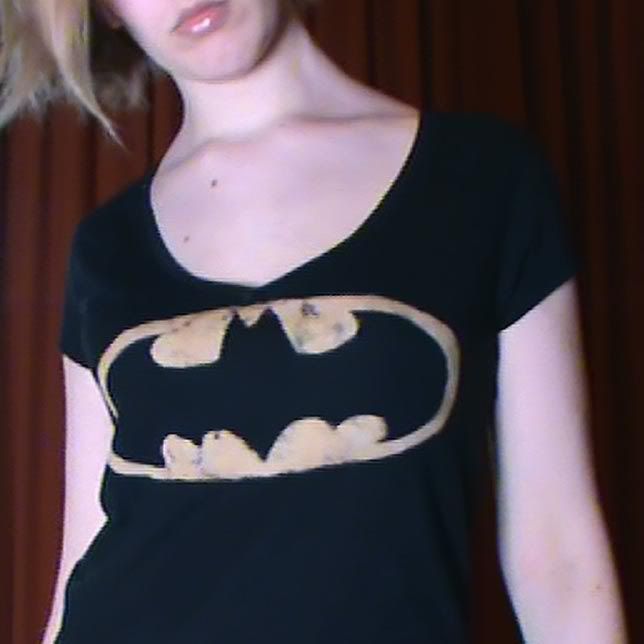 Then the Death star (yes, I know it's reversed - I'm learning as I go here!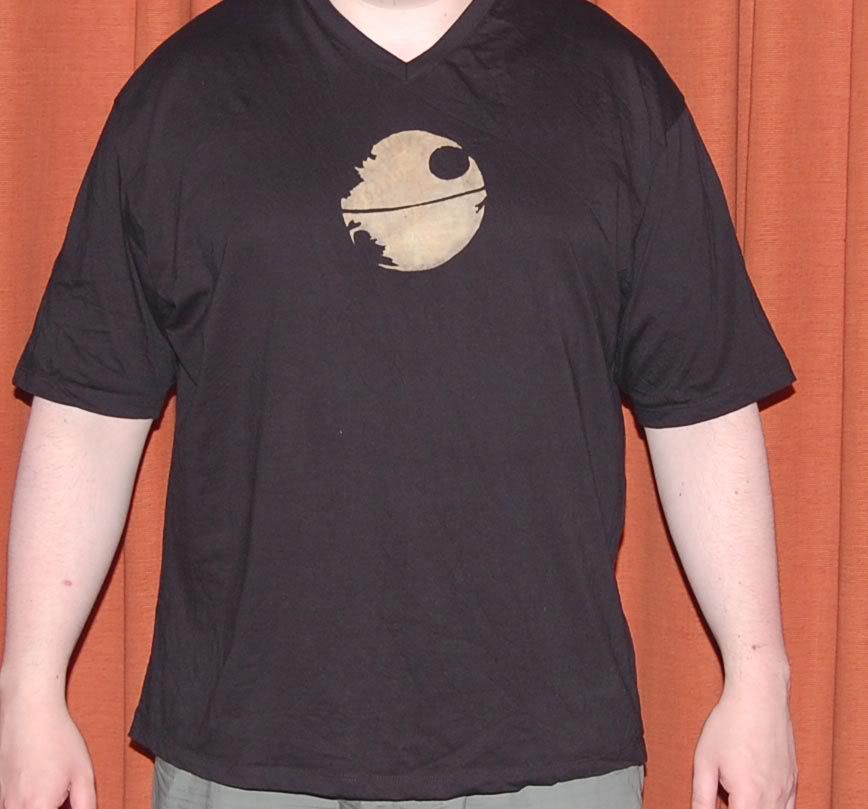 Buffy!
And it looks so cute on a kids' tee!
My Quinto!Spock template somehow began to look more like Nimoy!Spock: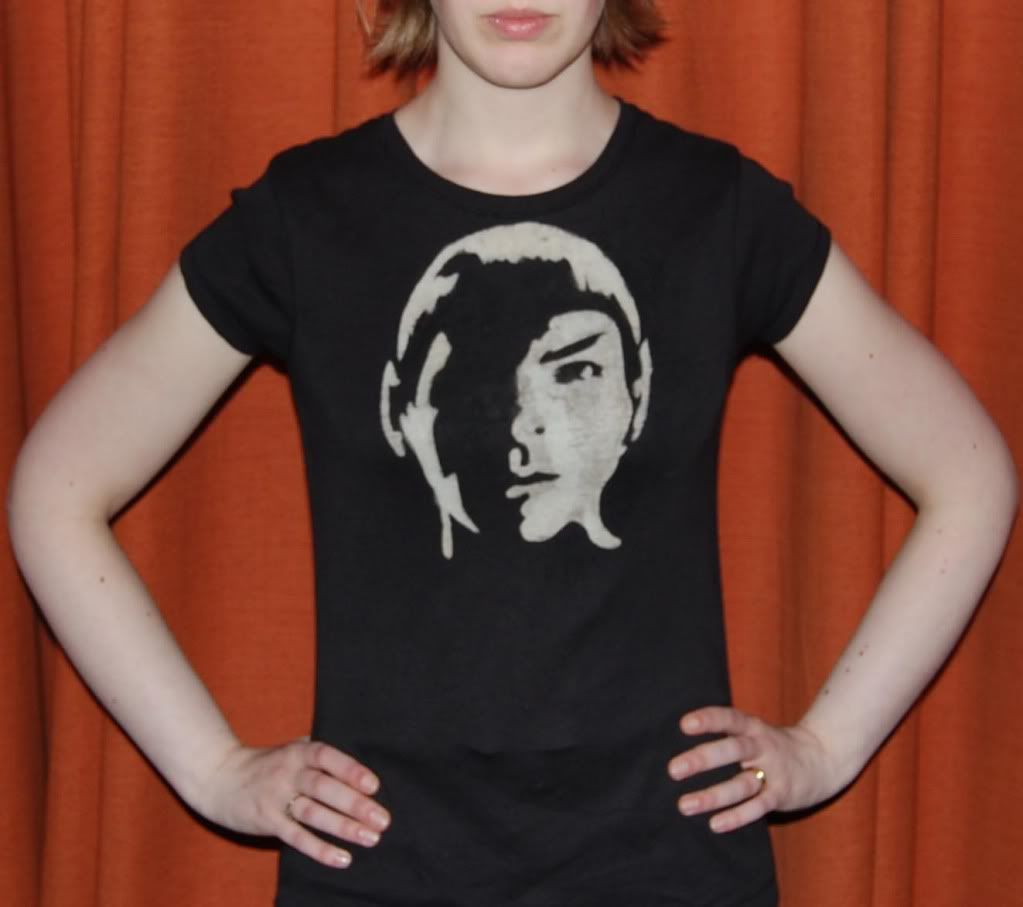 And then I went slightly Doctor Who mad. A quote from Blink: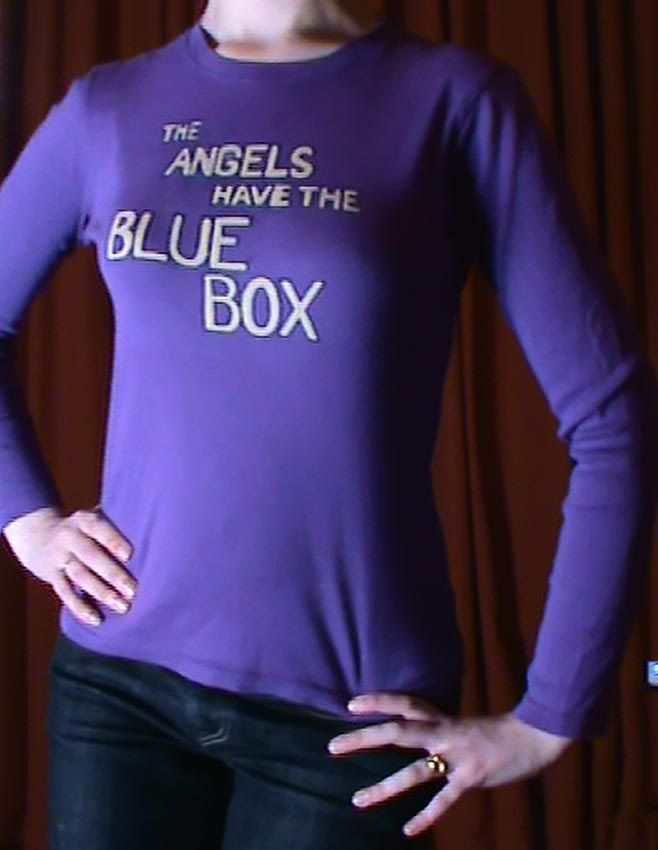 And then back to fabric paints and pens, for a Time Lord fob watch:
And finally, my personal favourite, my very own sonic screwdriver!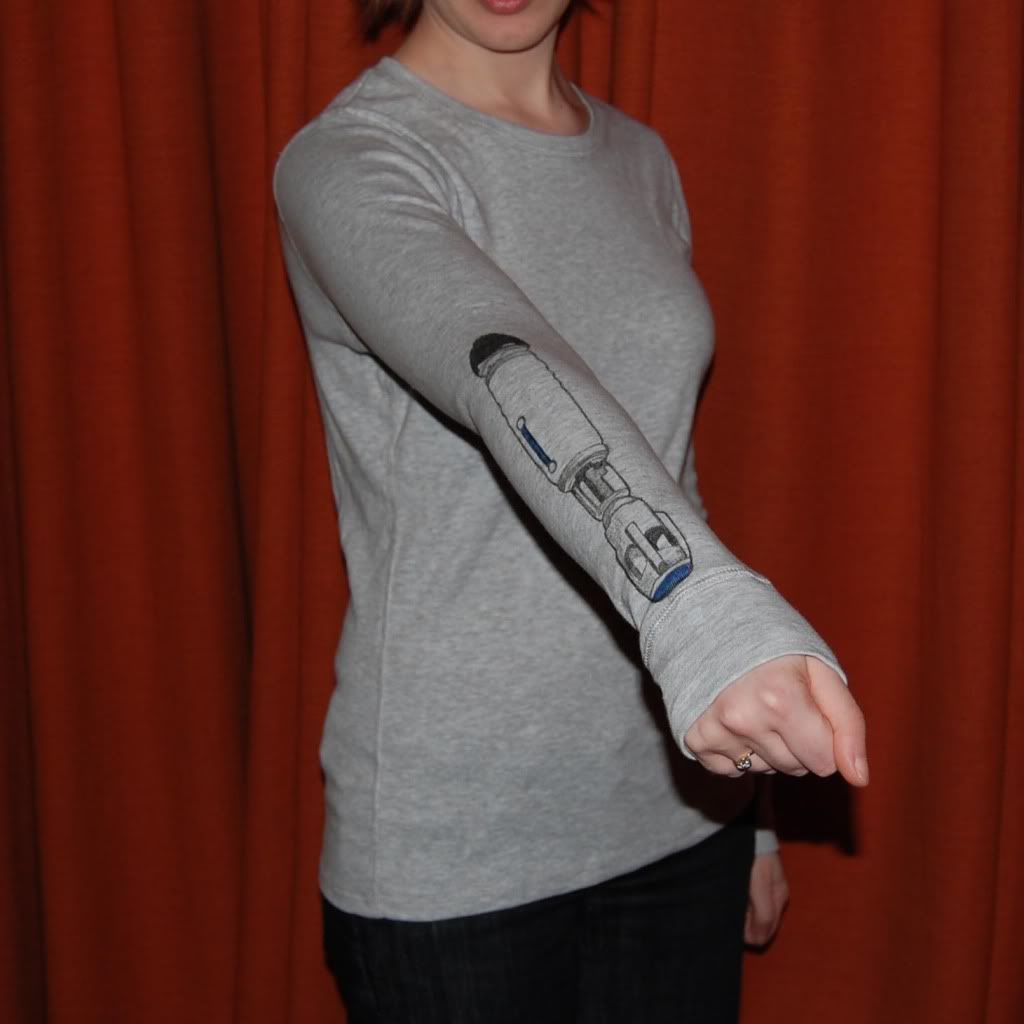 Click
here
to view a gallery of all these t-shirts (and more)!
.